Crisis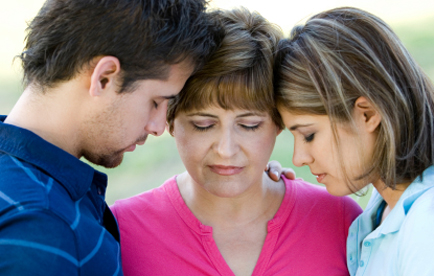 Crisis services are available during regular business hours at all outpatient clinic locations.
Child Crisis Stabilization Unit (CCSU)
The Children's Crisis Unit is a 12-bed, 24-hour alternative to inpatient psychiatric hospitalization. It is a non-medical unit with the goal of helping youth ages 4 to 18 return to pre-crisis level of functioning. Youth admitted to the unit receive a combination of individual therapy, family and group therapy, nursing services, and psychiatric evaluations with medication management follow-up.
Adult Crisis Stabilization Unit (ACSU)
Behavioral Health Emergencies don't always happen between 9 and 5. When immediate attention is needed, the Adult Crisis Stabilization Unit (ACSU) is a 24-hour alternative to hospitalization. Our staff is available to assist behavioral health consumers through a time of crisis and help them return to their normal routine. Our treatment team focuses on linking the consumer with community resources and returning them to their home as quickly as possible.
Baptist Health-Hardin – Lifespring Unit Medical Coverage
Through a partnership with Baptist Health-Hardin, Communicare is able to provide in-patient psychiatric care to all consumers within our region. This program has been recognized by the National Alliance on Behavioral Health and Eli Lilly as a recipient of the annual "Heroes in the Fight" award, which celebrates dignity, courage, hope, and recovery in the treatment of people with severe and persistent behavioral health within specific local or state communities. This program now includes ER consultations.
Access Center (our crisis line): 1-800-641-4673
A department dedicated to immediate response and crisis care, the Access Center focuses on triaging crisis calls for those in immediate mental health need. The Access Center is staffed 24/7 365 days of the year to insure that anyone inside or outside of our region is given the appropriate resources for either outpatient or inpatient care during times of need. This department also provides support to the crisis units and adolescent recovery center during screening and intakes.
iHOPE
The iHOPE team is a multidisciplinary team providing intensive therapeutic supports to adolescents and young adults who are experiencing their first episode of psychosis. Modeled after the EASA program in Oregon, iHOPE is a community-based program providing care to clients and their families in the environment most comfortable to them. With a strong emphasis on empowerment, cultural awareness and community work such as employment and education it is the goal of the iHope team to help clients live their best lives.
Assertive Community Treatment (ACT)
ACT is an evidence-based model that was created to serve adults whose needs are greater than a traditional outpatient service can offer. These adults may have frequently experienced inpatient psychiatric hospitalization and/or struggled to maintain a life in the community. ACT is a multidisciplinary team that takes a community-based approach when serving consumers. ACT is available for clients 24/7.
Assisted Outpatient Treatment (AOT) or "Tim's Law"
AOT is a community-based mental health treatment program driven by petition to, and monitored by, local district courts. Client services are mandated by court order and the AOT team provides specialized services to fully engage the individual who struggles to engage, comply, or respond to mental health services or supports. The goal of AOT is to support the client in obtaining a stable community life.