Skip Navigation
For immediate assistance call 270-765-2605, 24 hours per day, 7 days per week.
For new appointments, call toll free 1-888-344-8066. Toll Free Crisis: 1-800-641-4673
Crisis services are available during regular business hours at all outpatient clinic locations.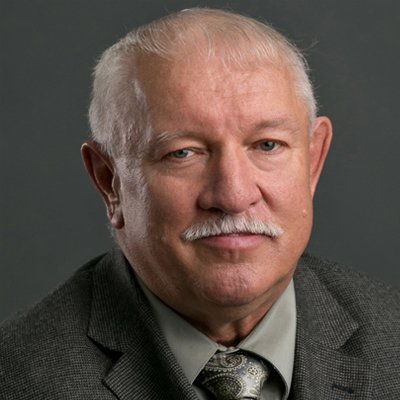 Dan Simpson
Chief Executive Officer
From Our CEO
Fifty-two years ago when President Lyndon B. Johnson signed President John F. Kennedy's initiative, who would have thought that Kentucky would be the first state to have every county served by a community mental health center? Or that North Central Comprehensive Care Center (now Communicare) would have over 800 employees providing services in more than 60 locations; including residential, vocational, outpatient, school-based and various other programs in our large continuum of services. The continuation of growth and services over these 50 years would not be possible without outstanding staff, dedicated Board members, committed legislators, supportive state administration, advocates, and strong community support and partnerships. We have accomplished so much by working together and we thank and commend you!
As employees of Communicare, we are repeatedly rewarded with opportunities to help so many in need. It is easy to remain humbled by the experiences we share with those we serve. From a personal perspective, the impact we have had is readily apparent at funeral services for clients. It is not unusual to discover that Communicare employees were a strong support system for the deceased and are often some of the only mourners in attendance. It is clear that Communicare is more than just a job for those who work here and that our clients are more than a number or a service. During our 50 year history, there have been thousands of success stories which go mostly unnoticed due to the nature of our work. Our clients' struggles are very real, but often invisible. Needless to say, there are many people today who are noninstitutionalized, gainfully employed, living clean and sober, and are no longer suicidal, severely depressed or psychotic due to the many unheralded heroes who provide the time, support, therapy, and encouragement to assist those in distress to have the opportunities needed to have a quality life.
The Community Mental Health Centers are still Kentucky's "safety net" for so many who would otherwise fall through the cracks. It is not an easy road at times financially as we are expected to serve regardless of payer source. Despite many challenges over 50 years, we have kept this mission at the forefront as we have made decisions on our agency's future. Advancements in technology are being utilized more and more as we attempt to reach our more rural consumers in a more efficient manner. As the healthcare landscape continues to evolve, we will strive to maintain our standard of excellence and will continue to offer our services when and where needed. We are confident in this pledge because of our proven track record of providing quality care. Undoubtedly, there will be challenges but through continued diligence from our Board and staff we will strive to remain the gold standard for consumers in the Lincoln Trail region!